Category Archives: Uncategorized
Please enjoy the latest edition of BCF's newsletter by clicking HERE!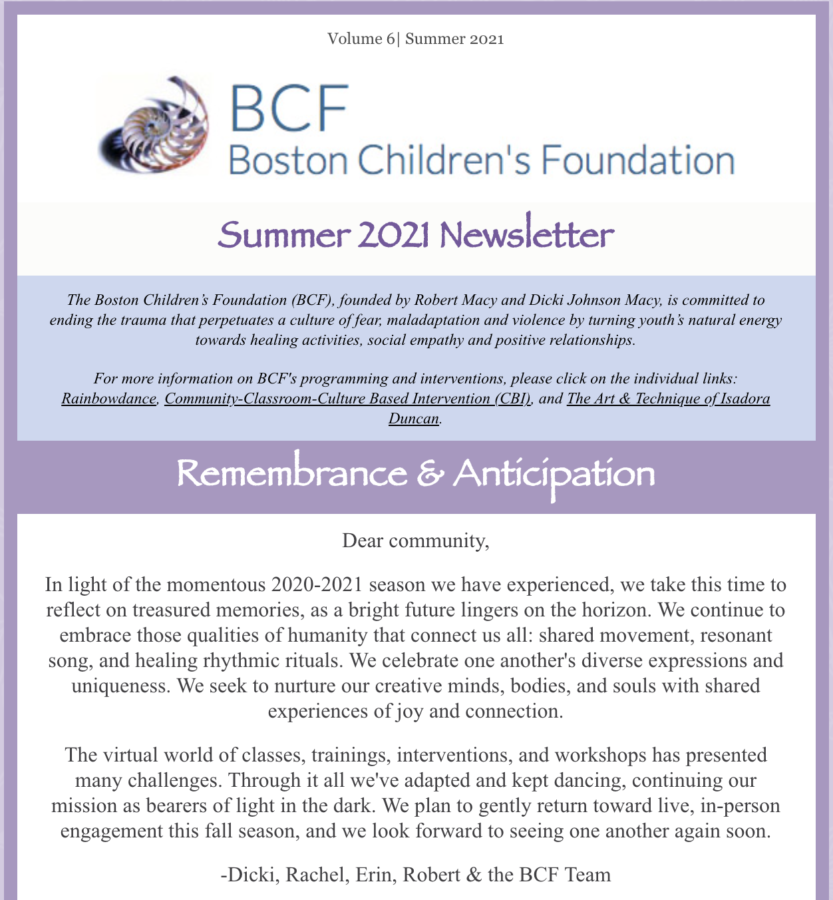 Please join us during the Dance Complex Open House on Sunday, September 29, 9:00AM for a fun morning of movement and singing! FREE and Open to the Public for caretakers and their children 0-3.5 years of age. Pre-registration is suggested as spots are limited. We look forward to seeing you there!
CLICK HERE TO REGISTER, then click the "Register" tab, and scroll to "Parent/Toddler Rainbowdance"
This Summer has been full of excitement here at BCF! We invite you to check out our most recent Newsletter, highlighting new Rainbowdance Trainings, Cambridge Dance Classes, and teacher awards. Furthermore, we are pleased to congratulate and Spotlight long-time BCF and Duncan dance community member Valerie Blanc, who recently earned her PhD at Lesley University.
Click Here to view the SUMMER NEWSLETTER!

Missed our other newsletters? Click below!
Winter 2018
Spring 2019