What We Do
The Boston Children's Foundation (BCF) is committed to ending the trauma that perpetuates a culture of fear, maladaptation and violence by turning youth's natural energy towards healing activities, social empathy and positive relationships.
Drawing on its founders' decades of research, field application, and successful intervention in trauma psychology, BCF enters into partnerships with key allies locally and internationally to deliver active healing experiences for a child's wholeness and a community's health.
New item for purchase: the Under the Rainbow Box©!
All proceeds will be used to continue our work with children & families exposed to COVID-19, trauma, and loss.

Developed by the founder of Rainbowdance® and BCF's Director Dicki Johnson Macy, these activity boxes are a wonderful creative tool for families, teachers, clinicians, and anyone working with children ages 0-7 years.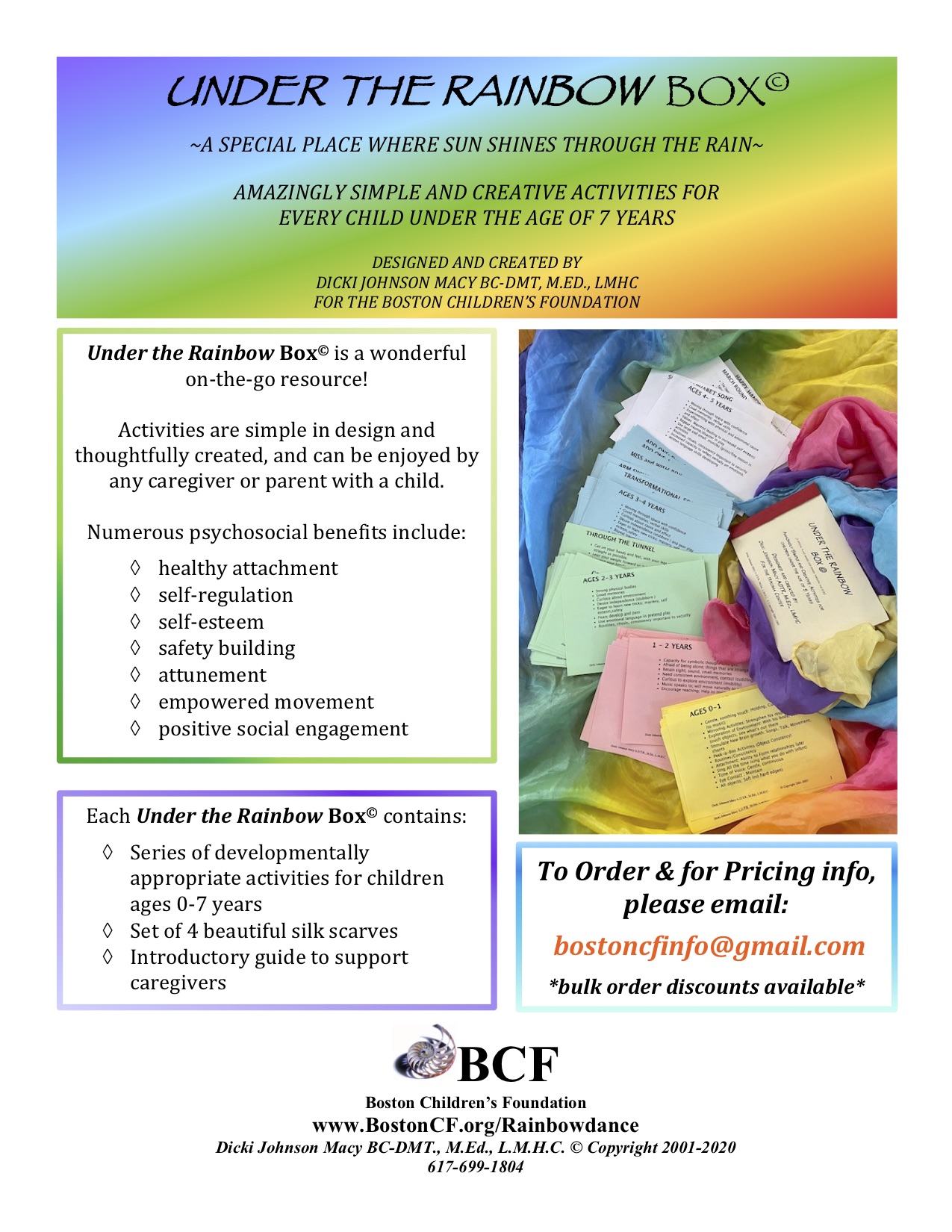 We are happy to offer discounts for large volume orders. Under the Rainbow Boxes© have been enjoyed in a variety of sites such as daycares, preschools, shelters for the homeless, early intervention sites, and more. Order yours today: bostoncfinfo@gmail.co